With both the most intense love and passion for coffee, from coffee beans with original values ​​that have been distilled on top technology. EVC has sent to coffee lovers and "connoisseurs" a full set of EVC's latest masterpieces including EVC Agitato, EVC Iced Nature, EVC Across, EVC Blendy Nature, EVC Brown Nature, EVC Nature Grain, EVC Nature Powder.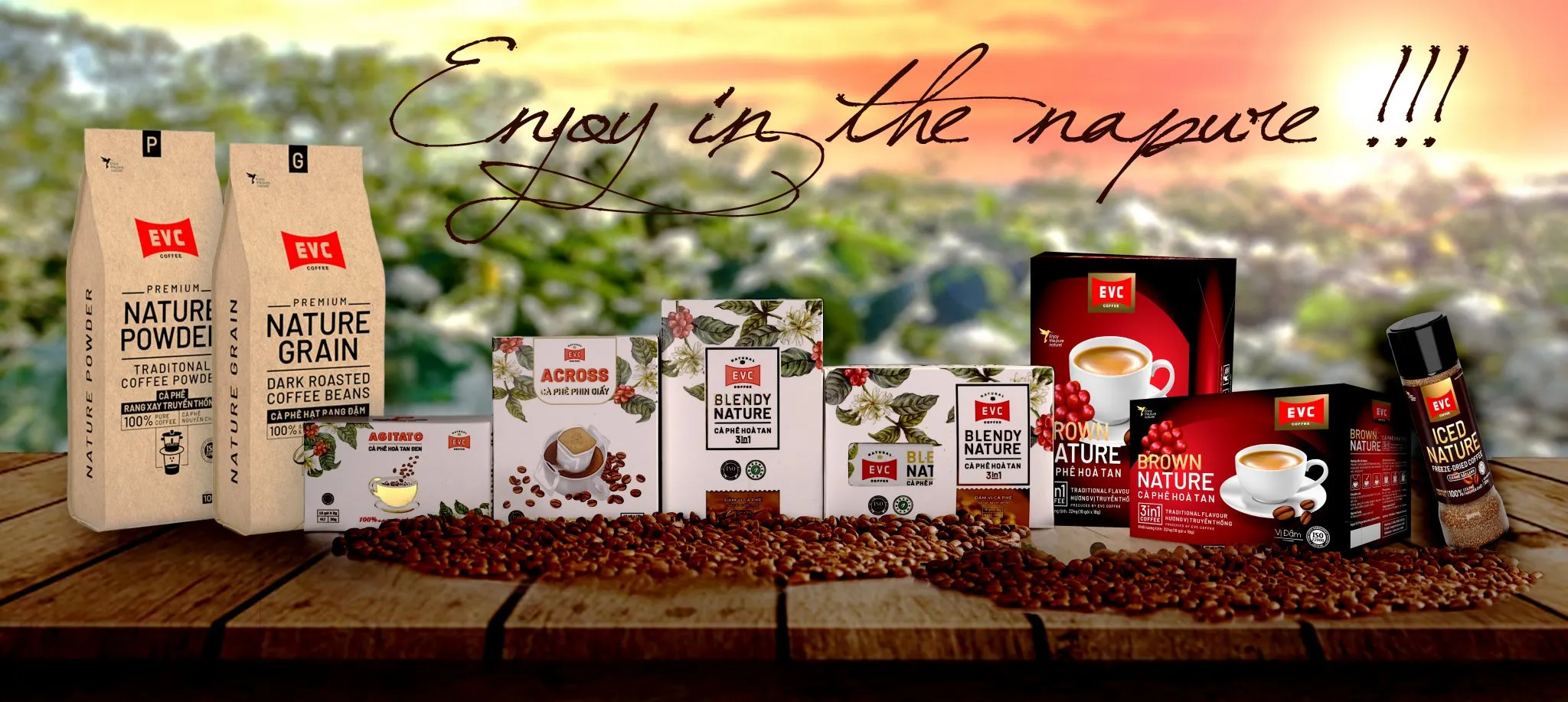 Not only is a cup of coffee delicious, the most attractive but also a special energy. That source of energy is for the activation of the brain, for the inspiration of creative ideas.
Are you in need of creative energy?
Come and feel the product lines of EVC coffee.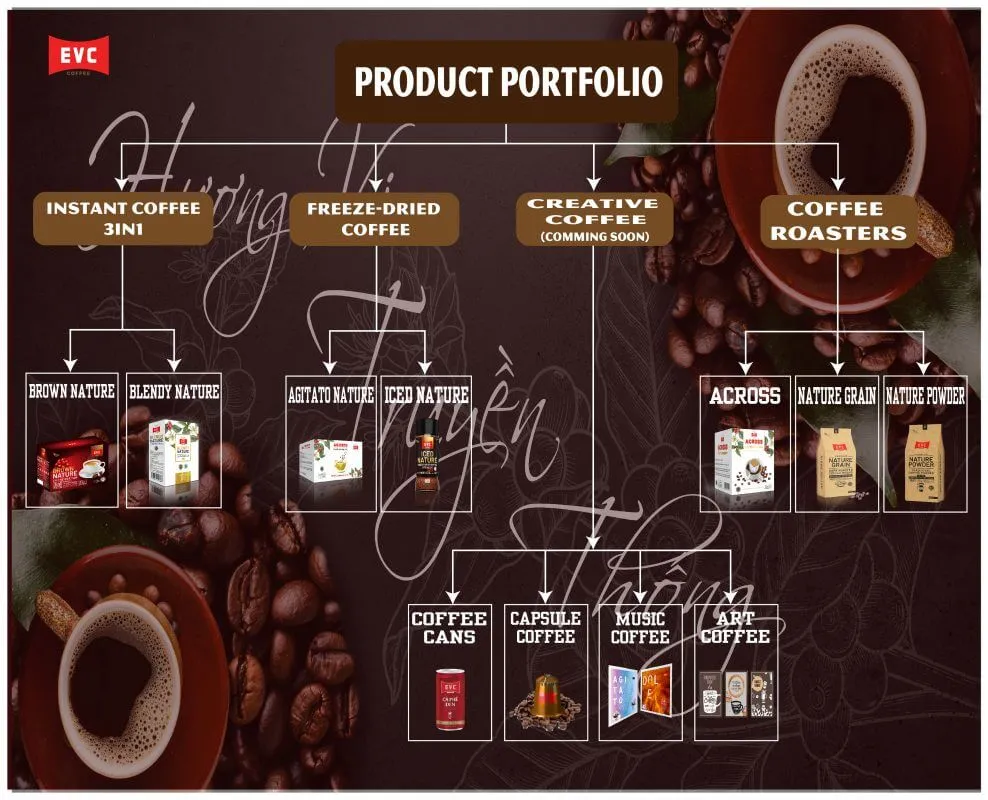 EVC always makes continuous creative efforts to launch high-quality and high-class Vietnamese coffee products to consumers.
Sincerely invite our partners and customers to experience and enjoy the original flavor in each cup of EVC coffee distilled from the best quality coffee beans!